What We Do
---
We work with female multicultural senior leaders and high-potentials to unlock innovation and become resilient, future-ready leaders. We assess gaps and present growth solutions so leaders can gain deep self-awareness, learn how to express their strengths and authority and thrive in transformation within their corporate culture. 
Why It Works
---
We take a human-centric approach to leadership development. Utilizing a proven process that combines strengths-based learning, somatic connection, cognitive self-awareness, and emotional intelligence, we unlock authentic, agile, adaptive, and generative leaders that achieve extraordinary results. 
We're The Same Experts Trusted By Major Media: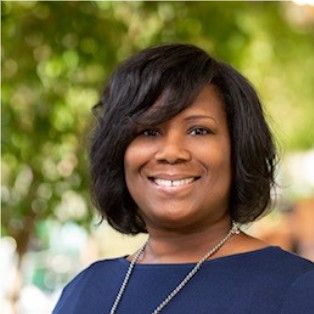 Wanda E. Hill, RPh, JD, VP GlaxoSmithKline
"Dr. Carol, I'm grateful for the training and coaching I received over the years in support of my leadership journey and for working with you personally as an executive coach. Thank you for all you do to engage and support leaders like myself, to help unlock key strengths and drive business performance!"
Dr. Jae Sevelius, PhD Professor, Columbia University
"It takes courage to do something different, to change your trajectory, to make decisions based on who you are and not who other people see you as or want you to be. I think it really has to do with taking ownership of your own path and being really true to who you are. Thank you, Carol, for teaching me how."
Terry Cooper, JD, 
Chief Privacy Officer, Organon
"Carol takes a holistic and well-balanced approach to her executive coaching, appropriately holds the space for accountability, and intuitively propels you to push past limiting beliefs to give you a vision for what's possible for you. We consistently worked on building a plan tailored to my strengths and genius which allowed me to develop and grow in my leadership and advance in my career. If you're a high-level leader seeking to advance your leadership, presence, resilience, and effectiveness, I highly recommend her."
Female and Diverse Leaders Shape the Future of Organizational Success
A leader must be responsible for delivering operational excellence and translating strategy into day-to-day execution. Today's leaders know that to do that successfully requires an integration of self-awareness and personal development while defining vision and creating and championing change that benefits the organization.
Executive coaching is a highly effective process to rapidly develop an executive's leadership and strategic skills to increase organizational effectiveness.
Our proven framework, The Innovative Leader, is particularly successful in forward-thinking organizations where authentic trust and safety are valued. And since transformational change happens when people think and act differently, we use cognitive awareness, emotional intelligence, behavioral management, and authority positioning to help leaders unlock innovation, navigate challenges, and rapidly respond to change successfully.